If your significant other is into arming herself to the hilt and defending her 2nd Amendment rights: First up, congrats on choosing the perfect mate.
And secondly, you're in luck when it comes to choosing the perfect holiday gift for her.  
The savvy, armed woman in your life will love unwrapping some well-designed concealed carry solutions and firearm accessories that make her draw the quickest one around. 
This holiday season, treat her to some phenomenal firearm concealment solutions that even the most discerning woman who carries will appreciate:
Concealment Leggings
Your woman always needs to look beautiful, and sometimes holsters cramp her style; and trust me, all women love leggings.
They're comfortable, complementing, and will probably encourage her to carry more frequently. If she asks; yes, it has pockets.
SHOP NOW
Concealment Purse
Made of quality cowhide leather & loaded with compartments & pockets, this purse is specifically designed to have a pouch specifically dedicated to her firearm.
So if she ever has to reach for her gun, she won't have to fumble through endless receipts, lipstick, and eyeliner.
SHOP NOW
Concealment Clutch
Is your special gal more of the utility type? We gotcha covered.
Our exclusive Concealment Clutch is stylish, works for left or right hand draw, and has other compartments for necessities.
SHOP NOW
Biometric Safe
If you have young ones in the house, or your gal is a bit scared of guns, a biometric safe is a good option.
It opens to only the fingers that you program into it and has a zero-frustration set-up. There's even enough space to store some valuables, too.
SHOP NOW
Tac-Magnet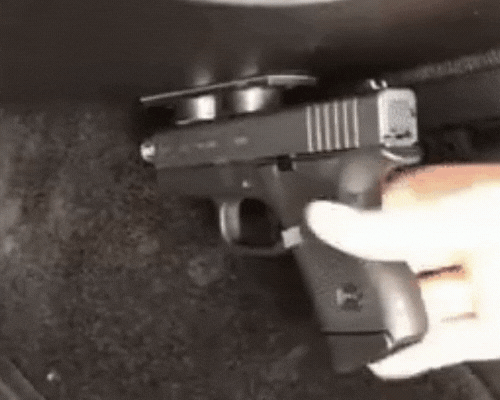 Rest well knowing your loved one will always be prepared when they're most vulnerable.
Proven to be the best quality & strongest gun mount on the market with a verified 20 lb. rating, all they have to do is rest their firearm against the magnet to be able to defend themselves at a moment's notice.
SHOP NOW
Belly Band Holster
By far the most comfortable way to carry, this unique holster allows for quick access, discrete carry, and rapid access.
In case s#!t really hits the fan, there's even pouches for spare magazines.
SHOP NOW