AXIL GS Extreme - Tactical Earbuds
Most Comfortable and Discreet Tactical Wireless Earbuds that Protects and Enhances Hearing
Automatically Shuts Off Sounds Over 95 dB


Enhances ability to hear conversations while in a shooting range 
Nothing Else Like It On The Market Right Now...

[watch video below]
See how it works
This is the Best Tactical Wireless Earbuds because…
Protects hearing from loud sounds and noise over 95 dB
Provides the best hearing protection - 29dB Single Number Rating (SNR)
Can be tuned for normal to moderate hearing loss or depending on the current situation
Offers better hearing while in a loud environment or firing field
Studio-quality audio when listening to music or watching videos
5.0 Bluetooth connection allows handsfree communication and better control options
Designed to be more comfortable and discreet than earmuffs
Small, light-weight and easy to carry around
100% Money Back Guarantee - No questions Asked!
TRY IT RISK FREE - if for ANY REASON you don't absolutely love it, return it within 30 days for a FULL-REFUND!
So Advanced, They Block Damaging Decibels Automatically

An auto shut-off feature will instantly stop sounds above 95dB from coming through the earbuds and hurting your hearing. Things like gunshots or construction noises are blocked out in the moment. 
Tactical Wireless Earbuds
Sport-fit design to keep earbuds in place while moving around
Easy to access controls on the earbuds
Pair with Bluetooth for better control options and handsfree communication
25-hour run time for hearing enhancement feature
8-hour run time when using both hearing enhancement and hearing protection features
120 hours standby time
Rechargeable lithium battery
Comes with 2 sets of silicone ear tips and 2 sets of foam ear tips
Made of medical-grade and high quality components
This incredible tool prevents hearing loss from loud noises yet makes it so easy to still hear conversations or listen to an audiobook
Retail Price - 
$266.65
But we have it on sale today
Today's Price - 
$227.97
We want to blow through our inventory so...
For the Next Hour Get It For Only 
$199.99
Limited Quantity - Order Today
100% Satisfaction Guarantee
 

30 Day Guarantee 

- No Questions Asked



100% Secure Information
We stand behind our product and back all of our orders with a 30 Day Replacement Guarantee. If it is damaged in transit, send it back and we will provide you with a new one. No Hassles, No Questions.


We do everything we can to get your order to you ASAP. We give FREE 2-5 Day Shipping on ALL of our orders. Also, your order leaves our facility within 24 hours of you ordering.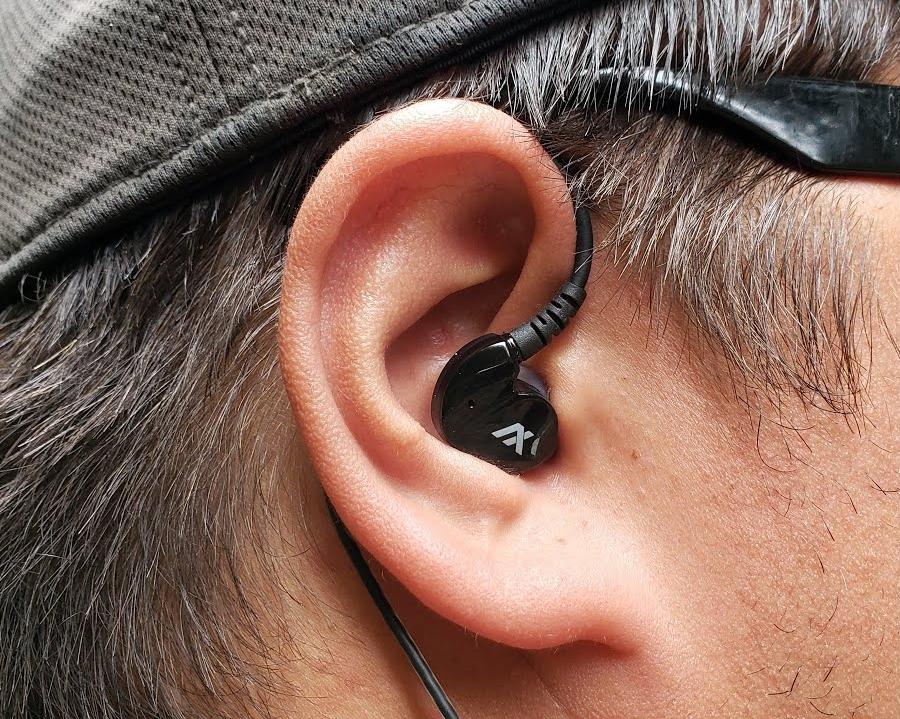 ⭐⭐⭐⭐⭐

A company that cares for their clients concerns the way yours has deserves to be recognized. As a result of your exceptional customer service, I bought an GS Extreme. I've been spreading the word about your dealings with me. A company that cares for their clients concerns the way yours has deserves to be recognized.

-Doug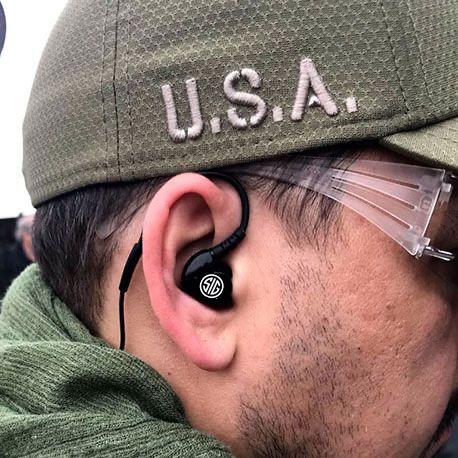 ⭐⭐⭐⭐⭐

Excellent product, as my wife says, "if they can survive you they must be pretty darn good." 
Ok, my daughter asked me what I wanted for Christmas and you guys were having a sale on these things so I told her I wanted a pair. I thought they were cool in the ads but I had no idea how tough these things are. First I accidentally washed them in the washing machine only days after receiving them and after drying them out and charging them they worked fine just like new. Then today I had them around my neck and went out to run some errands. As I was leaving a store it dawned on me they were no longer around my neck. I searched the store I had just left and then went back to another business I had been to and low and behold they are lying in the parking lot. Yes...they had been run over but they were intact and they still work. They are all scratched up and rough now but they still work. Excellent product, as my wife says, "if they can survive you they must be pretty darn good." I'm satisfied, I think mine have proven themselves since Christmas.

-Dan
⭐⭐⭐⭐⭐
I was very pleasantly surprised how effective they were. Got these when I got my first gun, a 10mm glock 40. I wasn't sure what to expect never having used electronic ear protection before, but I was very pleasantly surprised how effective they were. I had watched a YouTube video review that had complained about annoying feedback, which you will get IF you fail to fit them properly.
I've used them on my commutes on mass transit. They are awesome for listening to music or podcasts and I love being able to turn on the listening enhancement if I need to have a conversation..
A very good product.
-Gilbert
⭐⭐⭐⭐⭐
My favorite range hearing protection! As a Law Enforcement firearms instructor and avid shooting enthusiast, these are my favorite range hearing protection!
-Brian
⭐⭐⭐⭐⭐

Great product. I wish they were wireless. Used them on an indoor and outdoor range experience was amazing. I wear them on duty as a police officer and the sound enhancement helps to hear things I normally wouldn't hear. While shooting with my AR rifle the sling grabbed the wire and pulled one of the plugs out of my ear while firing. Ouch!! Other than that, they are perfect.

-Robert
⭐⭐⭐⭐⭐
I am so glad I made this purchase. Wearing earmuffs over glasses and a beanie in winter is very uncomfortable. As an instructor I spend a lot of time needing hearing pro, and now I have something that works well and is very comfortable. I would say as far as function, they are as good as my electronic ear muffs.

-Heather
⭐⭐⭐⭐⭐
Own a pair and like them for outdoor pistol matches... especially when it's warm these are convenient and they're not bulky. However, I wouldn't use them in indoor ranges nor around compensated AR15s (i shoot 3gun)... they will give a "concussion" effect and one time... my head was ringing for a whole night. Also, make sure you play with the plugs they provide until you're satisfied and use the the rear section to tighten them as they can fall out easy if you don't.

-Paul
⭐⭐⭐⭐⭐

I bought these to use on a recent duck hunt to Arkansas. Whenever I wear earmuffs, even slim line, they hit the stock affecting my otherwise stellar shooting ability. There were 5 hunters plus guide on 2 days and 9 plus guide on 3rd day We were in a pit blind, all were using 12 gauge guns and 2 were using 3.5 inch shells. I was able to hear commands, geese honking, ducks quacking and subtle noises & normal conversation. Never had a problem with excess noise when the guns went off. There is a bit of hiss if you crank it up too high. It did take me a little trial and error to get the comfortable setting. I would recommend them and suggest ordering a couple pairs of extra ear buds in your size. I used the foam ones for best NRR. Have not tried the silicone ones so can't say how they would work out as to fit and NRR. Good product all around. Only suggestion for improvement is to possibly lengthen the cord that connects them. They got hidden in my beard and it was hard to find in a hurry. Minor I know but it would help.

-Ken
Frequently Asked Questions
Can I use these earbuds for normal activities like running or taking calls?

YES! It has full, rich audio quality and Bluetooth connectivity so you can pair it with any smartphone or Bluetooth enabled device..
Definitely wear with socks, and keep it off the ankle bone that way you can stay comfortable all day.
Will this fit any ear canal size? - Mine are really small.  
It includes 2 sets of medium and large silicone tips and 2 sets of small and medium heavy-duty foam tips so you can choose which one fits best for you.
Aside from being a tactical trainer, I'm also a gym buff. Are these sweat resistant? 
Definitely and they are heavy-duty, too. Just don't use them while swimming or avoid immersing in water.
What if I don't like them?
We back all of our orders with a 100% Money Back Guarantee. If you don't love our products send them back for a full refund!
Retail Price - 
$266.65
We have it on sale today
Today's Price - 
$227.97
But For the Next Hour Get It For Only 
$199.99
2A4LIFE LLC
858 S Automall Drive
Ste 101
American Fork, UT 84003
UNITED STATES
Copyright @2021 - All Rights Reserved - 2A4LIFE