AXIL Ghost Stryke - Tactical Hearing Protection


Better Clarity and Power – Improved Hearing Performance

Digital Sound Compression (DSC) Hearing Protection

Enhances hearing instantaneously while simultaneously blocks harmful noises that causes hearing loss.

All Day Hearing Control - Hear Conversations Easily & Block Deafening Noises Instantly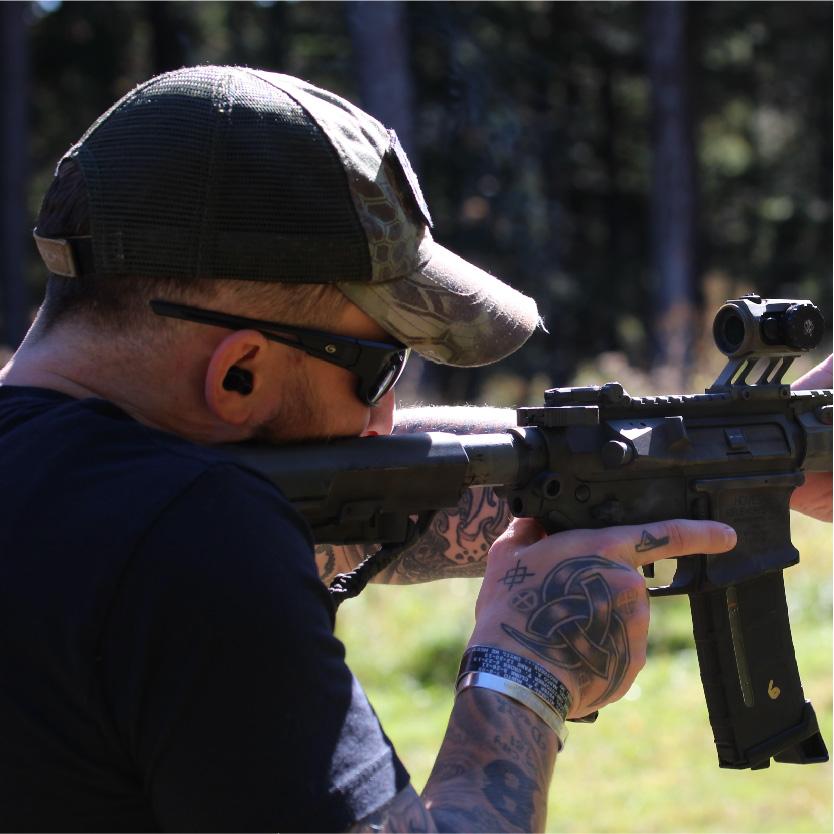 ENOUGH SHOUTING
It's pretty frustrating when you go shooting with friends and it's hard to hear them talk because of your earplugs. 
When you put in the Ghost Stryke earbuds you'll never have to shout again. With AudiCORE™ 1.5 100% Digital Sound Processing (DSP) and Digital Sound Compression (DSC) Hearing Protection™ technology, the Ghost Stryke acts like the guardian of your ear. It will digitally enhance your hearing so you can carry a conversation normally, but stops the gunshots from ringing your ears.
8 Reasons Why You'll Love the Ghost Stryke…
Protects hearing from loud sounds and noises over 85 dB
Provides the best hearing protection - 29dB Single Number Rating (SNR)
Filters background noise
Proper fit – doesn't fall out easily
Whistle/feedback cancellation
Ultra light-weight – so comfortable to use that it feels like you don't have in-ear buds in
100% Money Back Guarantee - No questions Asked!
TRY IT RISK FREE - if for ANY REASON you don't absolutely love it, return it within 30 days for a FULL-REFUND!

So Advanced, They Block Damaging Decibels Automatically
An auto shut-off feature will instantly stop sounds above 85dB from coming through the earbuds and hurting your hearing. Things like gunshots or construction noises are blocked out in the moment. 
Tactical Wireless Earbuds
In-ear design for an ultra light and discrete fit than ear muffs
Secure fit Concha Extenders – fits like a glove in your ears and keeps them in place
Manual Volume Control
Standard #10a hearing battery (included)
Choose from 4 colors – Black, Natural, Red, and Pink
Comes with 2 sets of silicone ear tips and 2 sets of foam ear tips
Made of ABS, medical-grade, non-allergenic, and high-quality acrylic shells

Justin is an avid hunter.
And yet he had to make a choice every season - hunt effectively but sacrifice his hearing, or hunt poorly but protect his hearing. It could make the difference between going home empty-handed and getting his prey.
 But he didn't want to grow deaf early as his father had. 
Luckily, one day he stumbled across the Ghost Stryke earbuds.
"To Whom It May Concern,
I want to thank you for providing me with such incredible ear protection. Now when I go hunting I'm able to hear better, and I don't go home with ringing in my ears afterward. 
I wish I found these sooner. I got a pair for my dad so he doesn't lose any more hearing. He's getting deaf in his old age and after many years of deer and duck hunting. The earbuds are helping him hunt better and I hope these will ensure that he can hear the young grandkids (as best as he can) for years to come. In fact, he will use them sometimes just so he can hear the grandkids better.
I appreciate your product and hope more people like me can find it and use it to save their ears."
Image what constant, digital hearing enhancement and protection can do for you!
The Ghost Stryke earbuds will transform your loud adventures and work into an easy, safe activity. 
And if you already struggle to hear, these small, unobtrusive earbuds help you hear more clearly. Just use the volume control as you need.
Are You Ready To Elevate Your Hearing?
Because right now -- after selling out in 2021...
The Ghost Stryke is available to order once again!
Ghost Stryke™ II offersAudiCORE™ 1.5 and is well-suited for a wide range of applications at home, workor outside activities.

Retail Price - 
$600
But we have it on sale today
Today's Price - 
$560
We want to blow through our inventory so...
For the Next Hour Get It For Only 
$499 + Free Shipping
Limited Quantity - Order Today
100% Satisfaction Guarantee
 

30 Day Guarantee 

- No Questions Asked



100% Secure Information
We stand behind our product and back all of our orders with a 30 Day Replacement Guarantee. If it is damaged in transit, send it back and we will provide you with a new one. No Hassles, No Questions.


We do everything we can to get your order to you ASAP. We give FREE 2-5 Day Shipping on ALL of our orders. Also, your order leaves our facility within 24 hours of you ordering.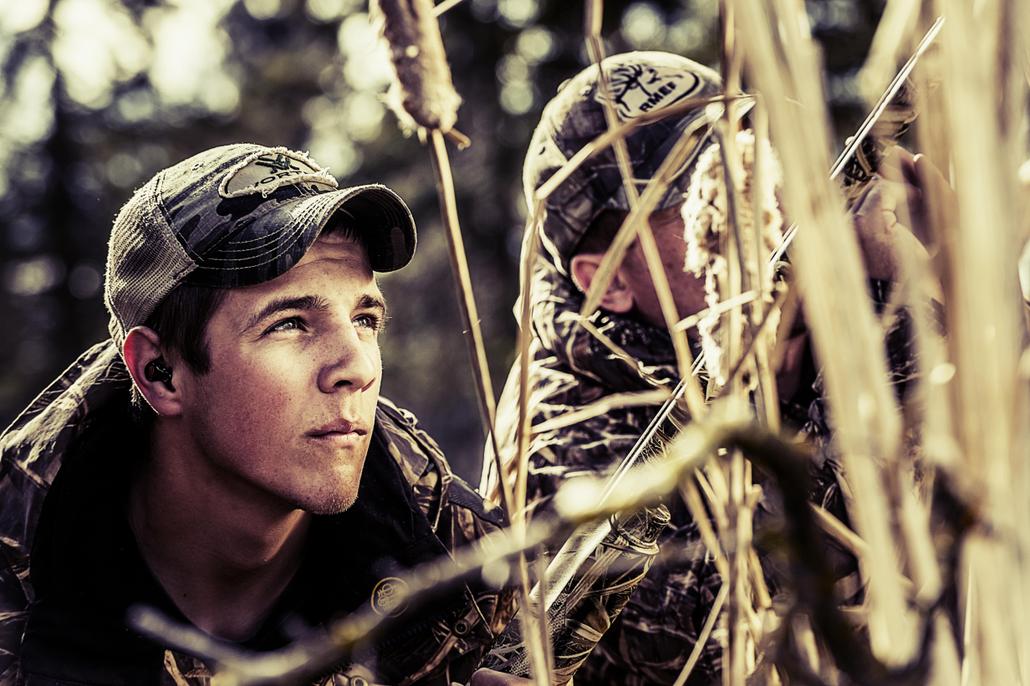 ⭐⭐⭐⭐⭐

The Ghost Stryke is exactly the hearing protection I've been looking for. When I go duck hunting I'm alert and can hear everything perfectly, but the shotgun blasts are dampened. It's perfect!

-Kevin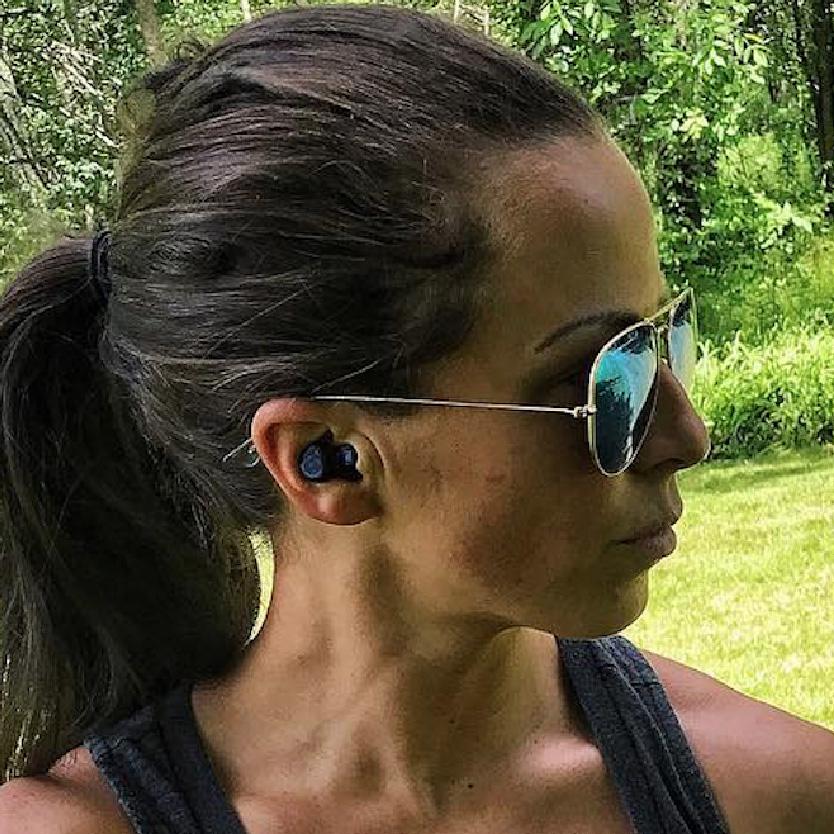 ⭐⭐⭐⭐⭐

I work construction with loud bulldozers AND I like to go shooting in my off time with my girlfriends. Point is, I'm constantly around loud noises and before I got the Ghost Stryke earbuds I just constantly wore earplugs. Now I wear these every day and I barely notice they're in my ear. I can hear my foreman and coworkers now and my girlfriends at the range. LOVE 'EM!
-Evlyn
⭐⭐⭐⭐⭐
They're so comfortable and work so good that I forget to take them out of my ears sometimes. The volume feature is great for when someone talks too quietly.
-Tyler
⭐⭐⭐⭐⭐
I was afraid this was just a glorified hearing aid. It's not. I even wore them at the last concert I went to because bands always play the music WAY TOO LOUD. They worked like a charm.
-Brian
⭐⭐⭐⭐⭐

I work in a mail room and there's lots of machines and trucks making a racket. I don't feel like I'm going deaf anymore.

-Sidney
Frequently Asked Questions
I've had in-ear buds like these before and they easily fall off. What makes these different?
The Securefit Design adds Concha Extenders so they will fit snugly in your ears. They won't fall off easily even in windy situations.

Do I have to set it up to get both enhanced hearing and protection to work?  
These earbuds don't require additional set up. It's like plug-and-play, just turn it on and both features will work simultaneously

Will this fit any ear canal size? - Mine are really small.

It includes 2 sets of medium and large silicone tips and 2 sets of small and medium heavy-duty foam tips so you can choose which one fits best for you.

Aside from being a tactical trainer, I'm also a gym buff. Are these sweat resistant?

Definitely and they are heavy-duty, too. Just don't use them while swimming or avoid immersing in water.
What if I don't like them?
We back all of our orders with a 100% Money Back Guarantee. If you don't love our products send them back for a full refund!

Retail Price - 
$600
But we have it on sale today
Today's Price - 
$560
Limited Time Price Drop!
For the Next Hour Get It For Only 
$499 + Free Shipping
2A4LIFE LLC
Copyright © 2021 - All Rights Reserved - 2A4LIFE